Regular price
Sale price
$207.00
Unit price
per
Sale
Sold out
Meet Dreem Distillery's bedtime essential – CBD Night Drops. These high-strength, ingestible CBD drops have earned a stellar 4.7 out of 5 rating from 98 reviews. Crafted as your go-to solution for the bedside table, these drops are expertly designed to facilitate relaxation, unwinding, and a seamless transition into a restful night's sleep.
Formulated to reignite deep sleep, our proprietary Super Terpene Blend, combined with potent broad-spectrum CBD, the calming essence of limonene, and the soothing aroma of lavender-scented linalool, intensifies its sleep-inducing properties. The natural peppermint flavour ensures a swift and enjoyable experience, initiating a serene, relaxed, and drowsy state just 30 minutes after ingestion.
Tailored to restore harmony throughout the body and synchronize with your natural sleep cycle, Dreem Distillery's CBD Night Drops leave you revitalised and never tired. With this nightly companion, experience the luxury of enhanced sleep and well-deserved rest.
High Strength Ingestible CBD
The 30ml full-size bottle typically provides 6-8 weeks of use.
30ml bottle 2400mg CBD
Promotes restorative sleep with an organic, natural peppermint flavour.
View full details
How To Use
---
Achieving Deep, Restorative Sleep

Consistency is crucial. Shake the bottle thoroughly to ensure the well-mixed Super Terpene Blend. Blended with MCT as a digestion-friendly carrier oil, our Night Drops support optimal absorption. Begin with a cautious approach. Administer 6-8 drops under your tongue 30 minutes before bedtime, holding for 60 seconds. Gradually increase the dosage each night until you discover your ideal amount. Do not surpass 17 drops per day. The Night Drops swiftly absorb into your bloodstream, interacting with your endocannabinoid system to enhance relaxation and promote quality sleep.
Ingredients
---
Key Botanicals

Plant extracts brought together to work in harmony with each other and with your body. Our Super Terpene Blend works in synergy with our broad-spectrum oil, which contains a wide range of natural occurring terpenes, including myrcene, limonene and caryophyllene. When blended in our Dreem formulation these terpenes work in harmony with our broad-spectrum oil, to produce a finished luxurious product with incredible anxiety-reducing traits, leading you to a restful mind and encouraging a deeper night's sleep.

+ Hemp
+ Pinene
+ Myrcene
+ Limonene
+ Caryophyllene
+ Linalool
+ Terpinolene
+ MCT Coconut Oil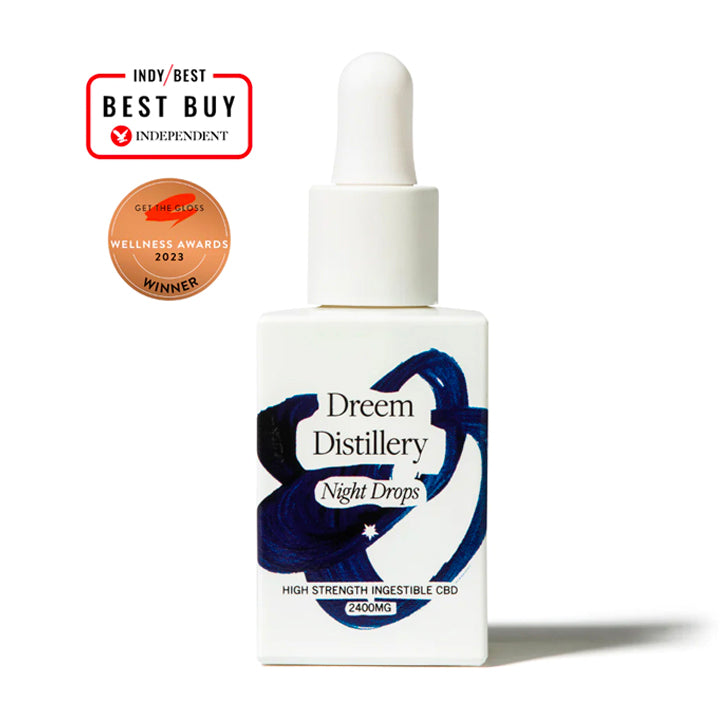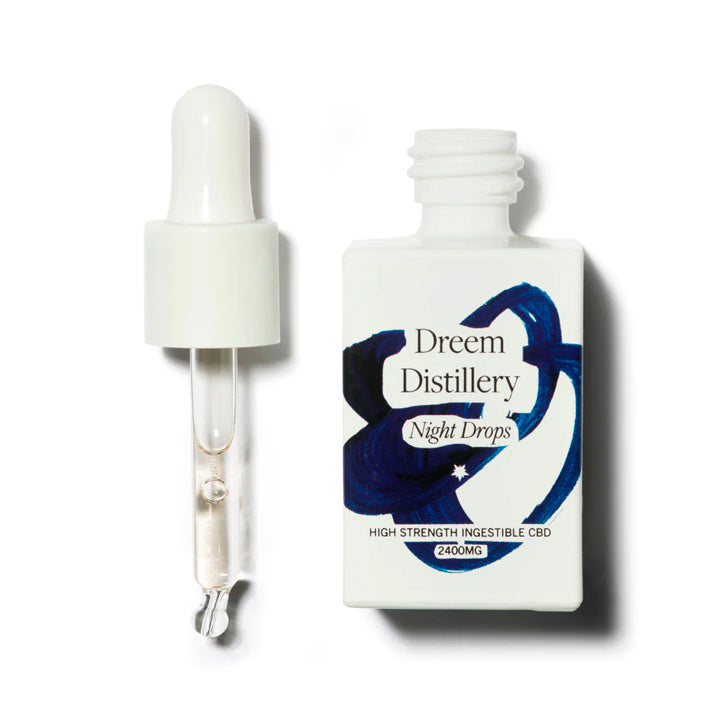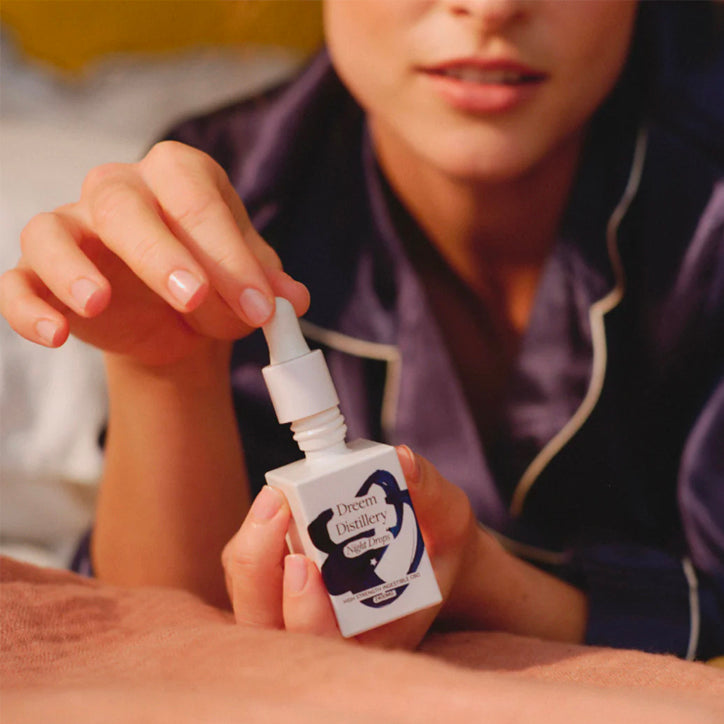 100% HAPPINESS

WORLDWIDE SHIPPING

Online Exclusives